Have you ever had bangs, but didn't know how to get them out of your face when you needed to do your eye make-up? But you couldn't use a bobby pin because then it would leave a dent in your bangs...I have, sad face.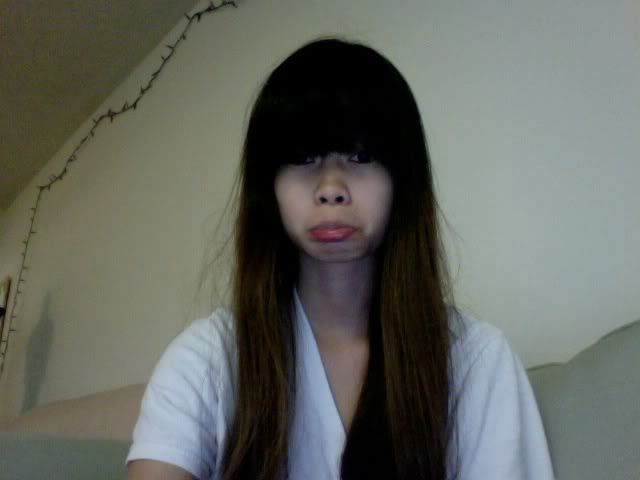 But today when we went to Mitsuwa for our monthly rice trip (we like to buy Japanese rice because I'm picky, bah!) I came across these cool little velcro strips. They came in tons of colors and Japanese products are so cute that I couldn't pick which one I wanted. Obviously I got pink. They hold your bangs in place, even the baby hairs, while you put on make-up. ME LOVES!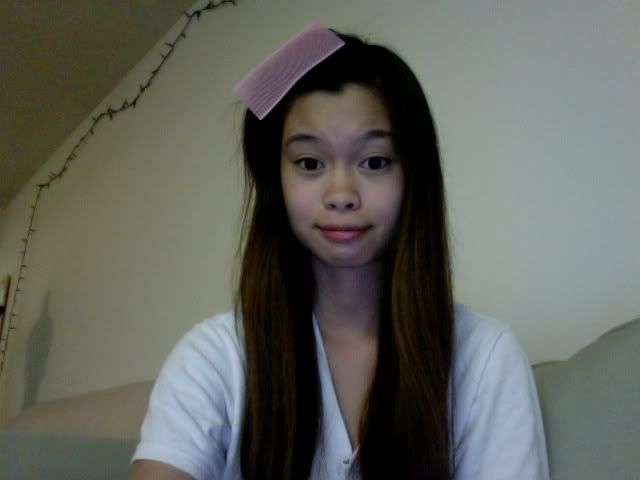 They look pretty silly when you put them on but it does the job! Here's the actual packaging, supa cute!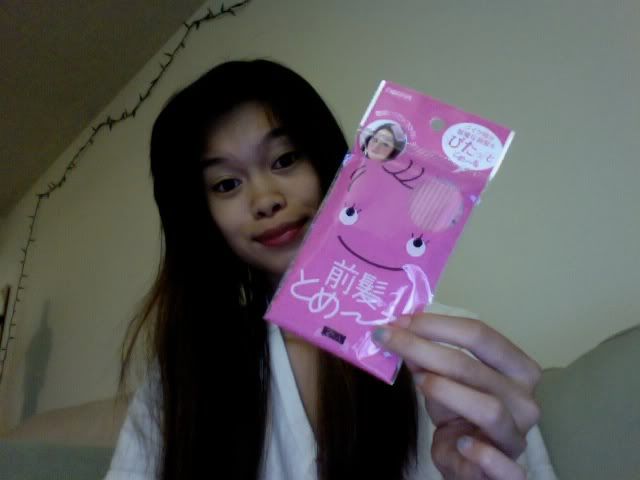 I happened to google it myself and found out they're actually called hair pads (kind of awkward don't ya say? lol) If you're interested here's a link to a site that sells them:
Dariya Pads
. They're more expensive here on the site, I got them at Mitsuwa for about 3-4 dollars. They come with two strips. I also stocked up on liquid eyeliner, I only like to use
K Palette's 1 day tattoo liner
. It's AMAZING! The tip is not felt, it's more like a brush tip that offers more precision when applying it on your eyes, so you can have thick or really thin lines if you please. They also have a newer version that allows for even MORE thin lines. It's on the pricey side but I would rather fork over the $16 because it's lasted me awhile. It's also in the style of a pen so it's easier to handle. Amazon sells it for more money so seriously go to Mitsuwa if you're interested. I love Japanese products, they're definitely higher quality if you ask me =]