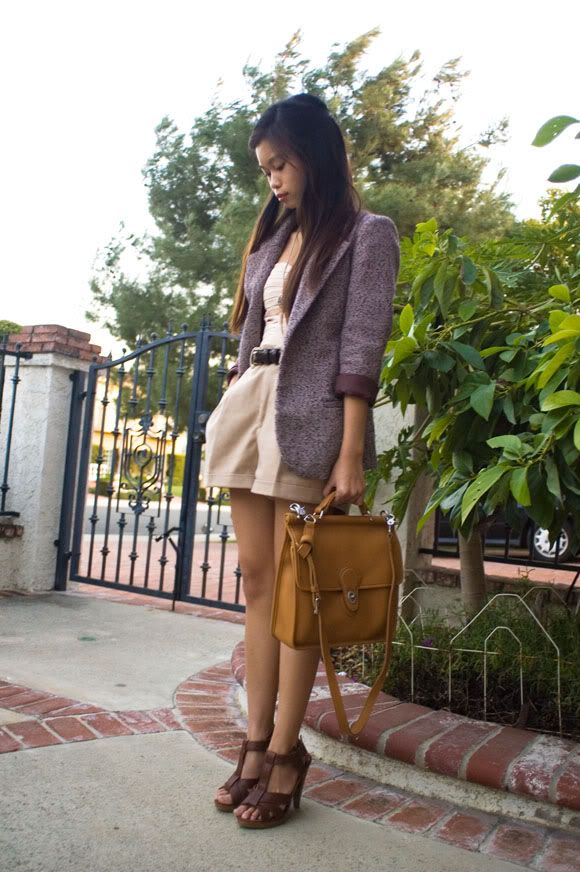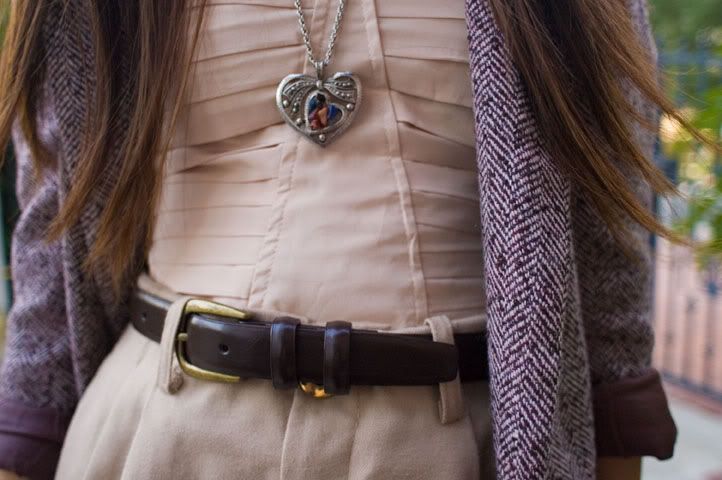 Silence and Noise tweed blazer, Kimchii Blue corset, H&M high-waisted shorts, Thrifted little boys belt, vintage necklace, H&M heels, Coach satchel
What I wore today to take advantage of such nice weather. Hung out with Huyen and ate. We stopped by H&M and I picked up some faux leather knee padded leggings, WIN!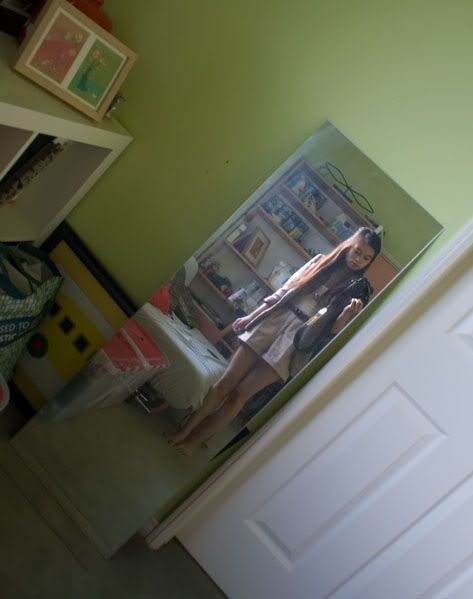 Took some random pix while Huyen was getting ready.